BUILDING HOPE IS THE CORNERSTONE OF THIS CHARITABLE TEAM BUILDING WORKSHOP
Do you remember having fun with a red wagon as a kid? Now your team can have fun in this unique charity team building activity as they are presented with challenging situations in unfamiliar and unusual circumstances.
Wagon Builders™ emphasizes the importance of working together to overcome obstacles – just like in the office! Participants learn this is not a competition but an alliance of team member strengths to accomplish the wagon assembly.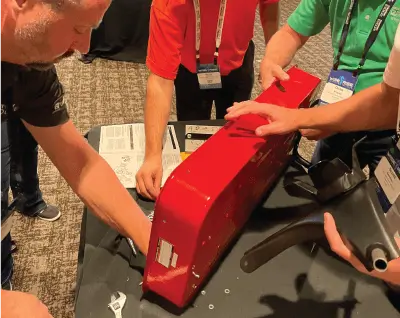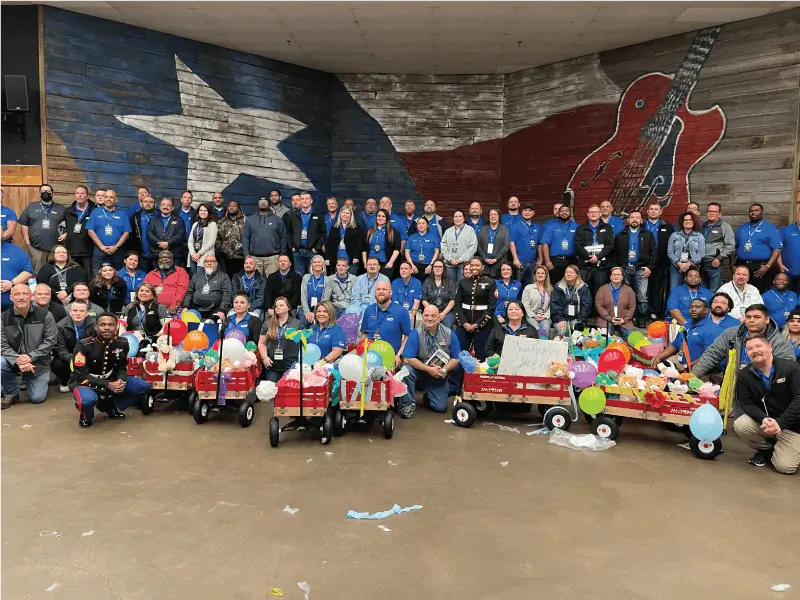 In addition to gaining stronger relationships, building team strength, and connecting with their peers, your team will improve:
Communication
Creativity
Morale
Motivation
Productivity
The goal: to build effective teams and to enhance the potential of each team member's overall contribution. The payoff to the organization and the community is invaluable.
PROVIDE YOUR TEAM THE OPPORTUNITY TO PARTICIPATE IN YOUR CORPORATE SOCIAL RESPONSIBILITY INITIATIVES!
Since this workshop is very customizable, as Wagon Builders your team can support your company's strategic charity partnership! You will be building hope for people and organizations in your community including children's hospitals, emergency teams, school children, food banks, and more.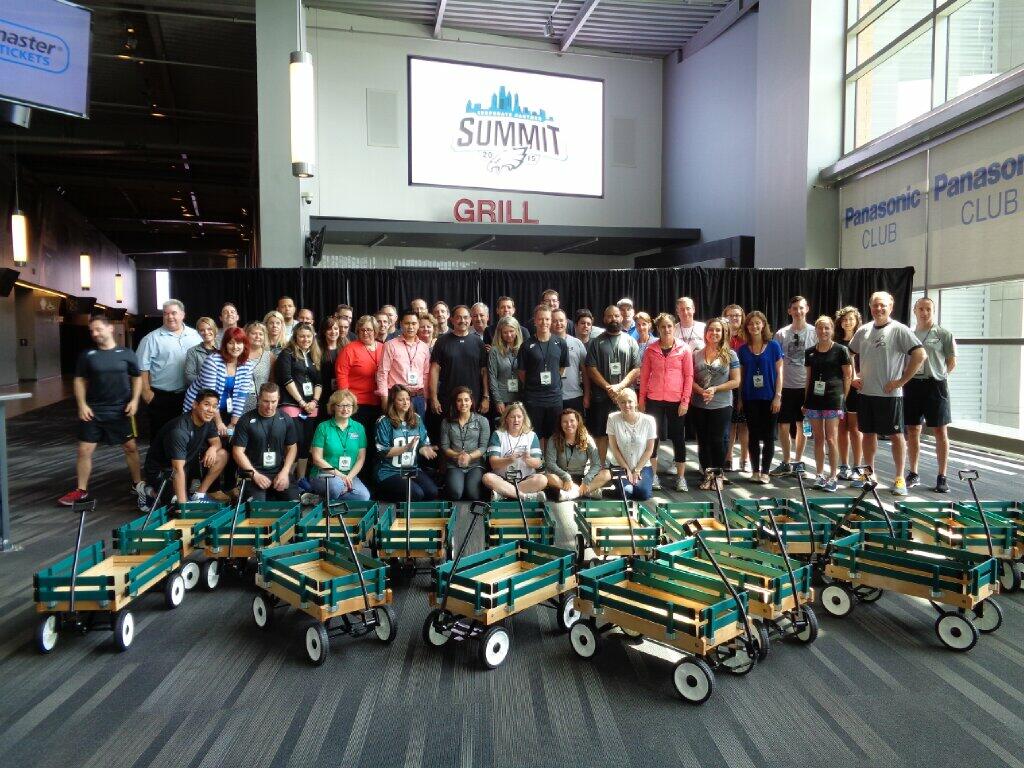 Length
2-1/2 hours – can be customized to fit your time frame.
Donation
Making arrangements with the receiving organization is part of the service we offer. When possible we try to have representatives attend the end of your workshop for a goose bump closing!
Combo
Many of our clients combine charity team building with one of our classroom workshops for a full day of training. Please contact us for a custom quote.
Optional
Let us know if you have a preferred charity and we will add customized contents for your wagons for an additional fee. We'll even make arrangements with the receiving organization – turnkey team building!
*This event is part of our Leveraging Literacy series, a group of team-building opportunities specifically designed to provide books for children in your community. Research has shown that literacy has a direct impact on a person's income level and health, which affects families for generations to come. The Leveraging Literacy series uses The Book Bundler to help you build a future for kids in your very own neighborhood.
Helpful Team Building Articles
"Culture" is all the knowledge, customs, and values shared by a group or society. It suggests cohesion and oneness."Corporate culture" also implies accepted customs and traditions and collective values.  Both are based on how we are the same; what we have...