give back to those with mobility challenges
According to a report on the use of mobility devices in the U.S., an estimated 1.7 million Americans need wheelchairs. Unfortunately, many of them don't have the resources for the equipment that would help make their lives easier.
Why not have your teams build wheelchairs to donate to a hospital, veterans center or national wheelchair organization? The options are only limited by your imagination!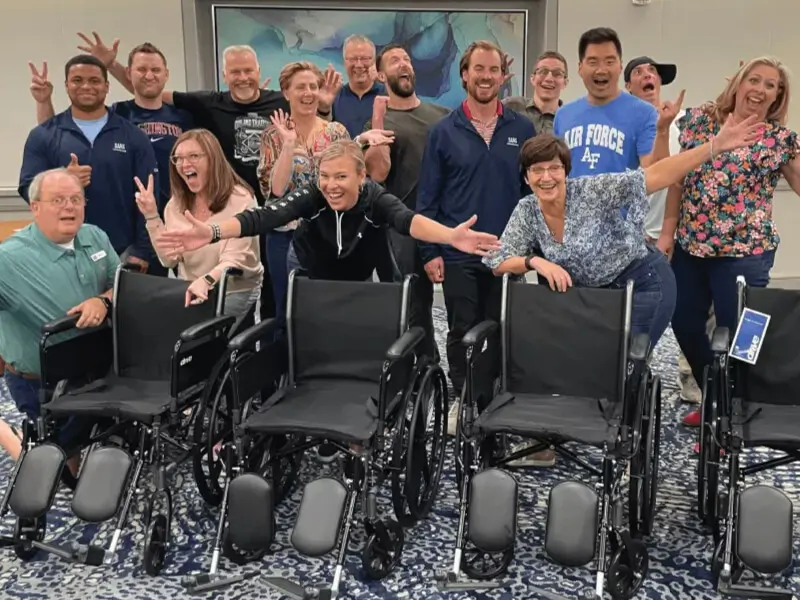 Forward-thinking companies are learning the importance of fostering stronger connections among their team members.
When employees get to know each other, collaboration – and even competition – becomes more effective. Wheelchair team building is the perfect tool to create and enhance those connections.
Each workshop is customized to fit your meeting theme and venue. Options include a wheelchair race or obstacle course, which helps your team realize the challenges faced by the wheelchair bound. Teams may also decorate the chairs with messages of hope and inspiration.
Create camaraderie and engagement through social responsibility! Your team building event will be customized to meet your goals, but some of the topics offered include:
Creative Problem Solving
Team Member Strengths
Clear Communication
Healthy Competition
Fun in the Workplace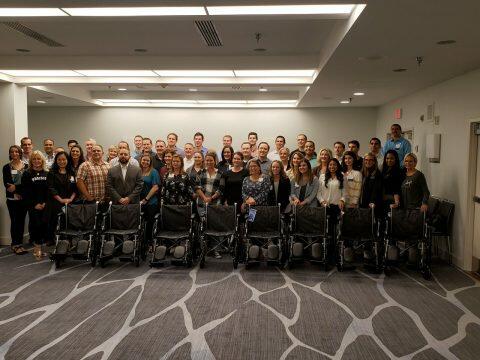 *This event is part of our Leveraging Literacy series, a group of team-building opportunities specifically designed to provide books for children in your community. Research has shown that literacy has a direct impact on a person's income level and health, which affects families for generations to come. The Leveraging Literacy series uses The Book Bundler to help you build a future for kids in your very own neighborhood.
Helpful Team Building Articles
As debates and speculations circulate about the status of the pandemic, many companies are in the heat of critical debates and speculations of their own. Their key concerns involve rebuilding their teams and redefining their culture. What is culture? Google says it's...